Ali RASHIDI
Director Department for International Cooperation, Folkuniversitetet, Uppsala, Sweden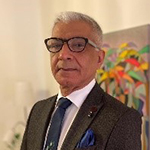 Mr. Rashidi has been coordinator for more than 80 European project and manager in more than 120 since 1995.
From 2009 till present he has initiated more than 9 project aiming to adapt The European Quality Assurance in Vocational Education and Training (EQAVET) to a practical and operation model for providers of vocational education.
He has also been engaged in modernising VET in Russia, Belarus, Ukraine and Sri Lanka.
---
Koen BOIS D'ENGHIEN
Policy Officer, European Commission, Directorate General for Employment, Social Affairs and Inclusion, Unit E3 - VET, Apprenticeships and adult education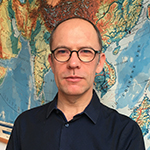 Koen Bois d'Enghien works as a policy officer in the field of vocational education and training for DG Employment of the European Commission.
He has a broad experience in employment and education policies and holds a Master's degree in economics and in political sciences.
---
Eva JANSOVA
Specialist in Human Capital Development, European Training Foundation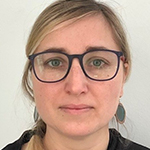 Eva Jansova holds Master and PhD degrees in Social Policy Analysis.
She joined the European Training Foundation (ETF) in Turin in 2010, where she has been working as a Data Analyst and, more recently, as a Specialist in Human Capital Development on issues related to the assessment of vocational education and training, quality assurance as well labour market analysis.
She has worked primarily in the countries of Central Asia and Eastern Europe.
---
George KOSTAKIS
Coordinator VET policies and systems, Cedefop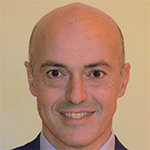 George Kostakis is an expert at the European centre for the development of vocational training (Cedefop). Cedefop is a decentralised agency of the European Union helping the European Commission, EU Member States and the social partners to develop the right European VET policies.
George coordinates the VET policies and systems team in Cedefop which provides information on VET systems in Europe and monitors developments and implementation of VET policies at European level. His thematic expertise includes quality assurance in VET and international qualifications. He also coordinates Cedefop's performance measurement system which measures the relevance, efficiency and impact of Cedefop's work.
George joined Cedefop in 2001. Before joining Cedefop he worked 5 years in the European Training Foundation in Turin. He has a master's degree in Business Administration from Warwick University, UK and a master's degree in Business Computing from City University, London. He studied Information technology at the University of Athens.
---
Antonios GLAROS
Head of Communication & Development Division / Coordinator of the Greek EQAVET National Reference Point, National Organisation for the Certification of Qualifications and Vocational Guidance (EOPPEP), Greece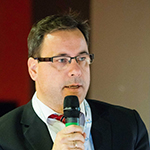 Antonios Glaros is the Head of the Communication and Development Division of the National Organisation for the Certification of Qualifications & Vocational Guidance (EOPPEP).
He owns an extensive knowledge and robust skills in the fields of Long-Life Learning (LLL), Skills Accreditation, Quality Assurance in VET and VET Providers' Accreditation, gained through his broad and long experience in managerial positions in organisations of the broad public and private sector.
He holds many professional qualifications e.g., Certified of the European Quality Award (EQA), Certified Senior Assessor of the EFQM Recognition Scheme in Business Excellence, Investors In People (IIP) certified Specialist Advisor, 6 Sigma Green Belt, Certified Adult Trainer, Quality Management Systems Lead Auditor, etc.
---
Jonas SVENSSON
Swedish National Agency for Higher Vocational Education, Sweden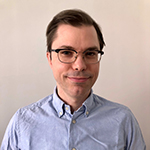 Process leader for quality audits at the Swedish National Agency for Higher Vocational Education.
Background as an anthropologist but spent the last ten years working with HVE in Sweden.
Involved in improving our existing methods as well as developing new ways to audit and promote quality in HVE programmes.
---
Mario SPATAFORA
Chairman of the Quality Assurance Committee of the European Banking & Financial Services Training Association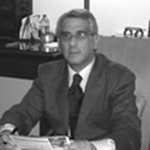 Prof. Mario Spatafora is the General Secretary of Effebi Association and the European Projects Coordinator within EFFEBI Association, responsible for identifying project ideas and appropriate Partnerships.
He has been Professor – by the Department of Training Sciences at the University Roma Tre – in organisational development with a specific course on the European instruments for the long-life learning (EQF/ECVET/EQARF).
---
Nader IMANI
Executive Vice President Global Education Festo Didactic SE, Germany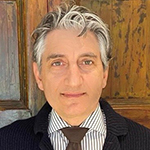 Dr. Nader Imani joined Festo, a global leader in automation and technical education in 1992. Since then he has been assuming different roles and management responsibilities with Festo Didactic in Germany, as well as acting as CEO of Festo Didactic US and Canada, and since 2017 in his role as Executive Vice President Global Education he has been responsible for larger educational projects with impact on socio-economic progress.
He holds a Ph.D. in Mechanical Engineering of Ecole Centrale de Nantes in France as well as qualification degrees from Harvard Business School in the US and St. Gallen Business School in Switzerland.
---
Torbjörn JOHANSSON
The Swedish Νational Αssociation of Installation Company, Sweden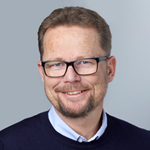 In his role as a business advisor and regional competence supply manager at the Swedish Installation Federaion, Torbjörn is responsible to ensure that the education for electricians and plumbers maintain quality and popularity locally and regionally throughout Sweden.



---
Åsa GABRIELSSON
The Swedish Νational Αssociation of Installation Company, Sweden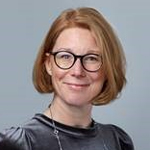 Åsa is an expert and policy maker on Vocational education and training at the Swedish Installation Federation.
She is also chancellor at The Electrical Industry's central professional committee. Most of her time she is spent on talent acquisition and attracting competence to the electrical industry.
The Swedish Installation Federation is an employers organization with over 3600 members.
---
Elin KEBERT
Policy Maker & Expert, The Swedish Construction Federation, Sweden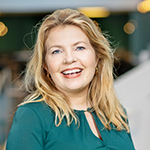 Elin is an expert and policy maker on Vocational education training at the Swedish Construction Federation responsible for talent acquisition and attracting competence to the construction industry. With a background from education and more than 15 years as a teacher, lecturer and a head of higher education within construction, she is an expert on attracting competence and creating inspiring programs within the field construction, engineering and technology.
The Swedish Construction Federation is a trade organization with over 3700 members including: the biggest construction firms in Sweden such as Skanska, NCC, Peab and Veidekke.
---
Kim FAURSCHOU
EQAVET Expert, FACO Denmark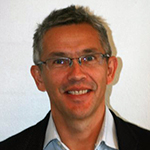 Cand. Merc. MBA Kim Faurschou is Director of Faco International Sciencepark, an independent private consulting company based in Odense, Denmark.
He has worked as a researcher, process consultant, and evaluator and especially as Critical friend for The European Commission, ENQAVET, EQAVET, CEDEFOP, European Training Foundation, Nordic Council of Ministers and a number of projects, ministries and organizations in Denmark, Sweden, Austria, Lithuania, Romania, Slovakia, UK, Mexico, Cyprus, Ireland, Norway, and Malta.
Kim is an experienced evaluator within international projects mainly focusing on quality in VET, inclusion, gender, vulnerable groups and the link to employment and labour market. Kim have been one of EQAVET experts since the network was established and contributed to the network by making background papers, peer reviews, analysis, reports and have been master of ceremony of many of the networks Annual Meetings. Kim is still EQAVET expert in the current work programme.
---
Mounir BAATI
Senior Human Capital Development Expert, European Training Foundation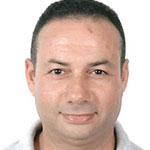 Mounir is a Senior Human Capital Development Expert at the European Training Foundation. He is leading the ETF work in the area of quality assurance and managing the ETF QA forum on VET.
Mounir is as well the country liaison officer for Jordan and Libya. As such, he maintains external relations with key actors in these countries, collects and up-dates ETF country intelligence and Identifies and channels policy advice.
Mounir has an extensive knowledge of VET systems in the Southern and Eastern Mediterranean region, as he has been coordinating the ETF projects in Algeria, Jordan, Morocco, Libya, and Syria. Mounir has been as well involved in the design of several EU interventions in these countries.
---
Vaso ANASTASOPOULOU
Head of Development and European Projects Department, DIMITRA Education & Consulting, Greece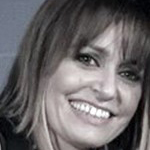 Vaso Anastasopoulou, has over 20 years of professional experience in vocational education, employment and training.
She has designed and managed hundreds of programmes in the fields of vocational education, social inclusion and employability, many of which have stood out as Good Practices claiming important awards and distinctions from National and European Authorities.
She is an author and editor of many learning materials and teaching methodologies, a trainer of adult trainers and a certified consultant of socially vulnerable groups. She has a master's degree in Adult Education and in Business Administration (MBA).
---
Evgenios VASILIKOS
Owner & Chief Operating Officer – Airotel Group of Hotels | General Secretary of the Athens, Attica & Argosaronic Hotel Association and Vice President of the Hellenic Hoteliers Federation.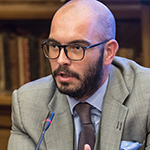 Evgenios Vasilikos studied at Lycée Franco-Hellénique Eugène Delacroix in Greece. He went on to study Hotel Management in Paris, with the aim of returning to Greece to work in the family business, Airotel Group of Hotels.
He went through different positions in most departments of the organisation in order to have a complete idea of his operation, before eventually taking on the role of Chief Operating Officer.
In parallel with his business activity, he is acting as the General Secretary of the Athens, Attica & Argosaronic Hotel Association and is also Vice President of the Board of Directors of the Hellenic Hoteliers Federation.
---
Amanda FRANCIS
Chief Executive Officer, Rinova Ltd, The Hospitality Academy, UK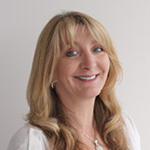 Amanda Francis, Chief Executive of Rinova Ltd, has over 30 years' experience in vocational education, employment and training. During this time, she has developed and implemented range of successful VET programmes that are aimed at providing better opportunities for employed and unemployed individuals. This includes the development of methodologies for up-skilling teachers and trainers, promoting sectors and encouraging the engagement of employers in all aspects of skills development.
In this capacity, Amanda also acts as the Director of The Hospitality Academy - an innovative initiative in London that places hospitality companies - large and small - at the heart of planning and delivering agile, solution-driven training and support programmes to reflect their changing needs.
---
Vivian WELKER
Folkuniversitetet, Sweden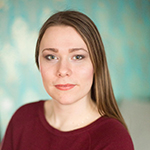 Since 2018, Vivian Welker has been working at VET-providers in Sweden.
There, she was responsible for quality assurance in regards to the learning outcome and the sector as well as the design of curricula and evaluation of such.
---
Dr. Richard PARKES
Founder and Director, Rinova Ltd, UK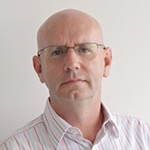 Dr. Richard Parkes is the Founder and Director of Rinova Ltd, a leading-edge training and development agency based in London. He has designed and directed programmes that have assisted over 20,000 start-ups, SMEs and social enterprises and others that have supported many thousands of learners in VET and adult education. He is also the author and editor of a wide range of learning materials and guidance publications. Over the years, he has facilitated and participated in over 300 European Union-funded transnational initiatives. In 2003 he was appointed by the European Commission as an expert in the areas of learning, skills and entrepreneurship.
Richard has been a visiting lecturer at the University of East London and Middlesex University and is an Industrial Fellow of the Small Business Research Centre at Kingston University, where he is also a member of the Advisory Board to the Faculty of Business and Law.
---